"A hip and happy hairdressers where everyone gets a professional haircut at the styling bar or in the retro cars"
Nottii Hill - West London's Most Relaxing Family Hair Salon
LATEST PRESS & REVIEWS
Kin - Cutting Crew
- ABOUT -
Dazzling Cuts & Colour NO Matter What the Age
Nottii Hill on Portobello Road is West London's most established family hair salon.

We know that busy urban families want the ease of everyone being able to visit one brilliant hairdresser, rather than try to accommodate 3 different venues for the girls, the boys and the parents.

We offer all the family, creative, precise and a high standard of haircutting in a friendly relaxed environment that is tailored to both children and adults, with the best treats in town!

We will never rush a haircut, our goal is to create a timeless experience that is as seamless and enjoyable as possible with a focus on excellent results for your hair.
Meet Caroline Head Stylist
I really like working with children. Yes, it can be stressful. Yes, it can be hard work. But children keep you young. You work as fast as you can and use all the tricks. For example, if you want them to look down you drop a toy in front of them and if you want them to look to the left you tell them that Santa just went by the window. The haircut is the most important thing. My focus is that they get a great haircut, not just any haircut.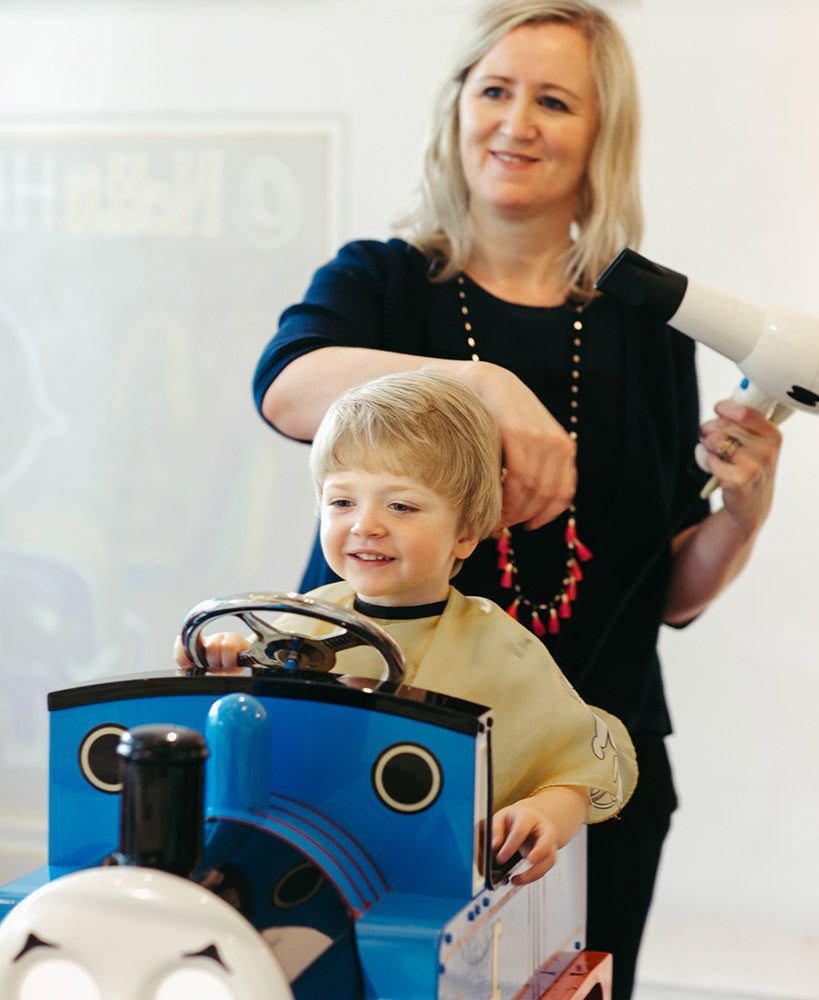 Caroline Ferguson is Nottii Hill's head stylist and founder, who trained under Andrew Collinge, famous for styling Princess Diana's bridesmaids, and where she specialised in long hair and hair up. She became a top stylist at Vidal Sassoon for a number of years, before moving to LA to work as a hair and make-up artist for over 15 years in television, fashion and the film world including stars from Home Alone and Spiderman.

As well as create and design a range of 'beauty' products that were sold in 10 countries, Caroline appeared on television and radio whilst consulting for the make-up company Jane Iredale and hosted their Oscar and Emmy make-up suites whilst advising celebrity fans such as Helen Mirren on the newest trends.

Caroline is a warm and helpful artist who will listen and interpret your look.
The Late Late Show- Craig Kilborn / Host
Alannis Morrisette
Shannon Elisabeth / American Pie
Marge Helgenberger
Leonardo DiCaprio
Tobey Maguire
Jackson Brown
Simon Le Bon / Duran Duran
Eddie Izzard
Joe Cocker
Anthony Paglia
Oliver Hudson
Peter Boyle, Dad from Everyone Loves Raymond
Flaming Lips
Dane Cook /Comedian
Kevin James
Sir Patrick Stewart
Goran Visjnic -ER
(General Hospital Soap Opera,/ Set work)
Nikki Cox
Kevin Connelly
Courtney Peldon
Helen Mirren
Tony Hawk Comedian
Alex D. Linz Home Alone 3
Diahann Carroll
John O'Hurley Seinfeld

Meet the Team
The best hair cut my son has ever had. Caroline is an actual hair genius. I have not found, in 13 years anyone who understands double crowns the way Caroline does. It's the only time my son hasn't complained about his hair sticking up. He's over the moon about the results. I will only be using Nottii Hill salon from now on. Thank you so much Caroline for being the only hairdresser I have come across who really actually listens.

"Really good experience with our 2.5 yo - the little train / cars are great. Mo is super efficient, and professional. Everything is set up to make this a good experience with young kids (cars, screen, biscuits, other toys)".

"I had my six year old daughter's hair cut here today, lovely friendly salon with very patient staff, lots of toys for little ones, fun car chairs and snacks - a really great experience look forward to returning another time! Oh and a brilliant hair cut!"

"Mo The Barber is excellent. He really knows what he's doing and follows what you want while also offering suggestions. He shows you what he is doing during the haircut, giving you assurance. I got a men's express haircut for thick hair and he did an amazing job 😊"

"I'm a 'regular' at Nottii Hill. This time my hair was done by Caroline and, as ever, my experience was brilliant. I took a day off work for some 'me' time and it wasn't wasted. As well as taking amazing care of my hair, they treat everyone like family which was just what I needed. I'll be back soon!"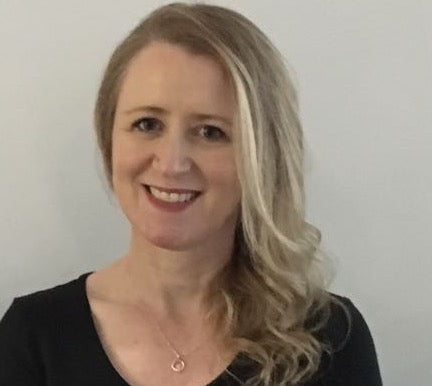 Caroline The Director & Senior Stylist
Caroline Ferguson is the founder of Nottii Hill, West London's most established and creative hair salon. With over 20 years of experience, Caroline specialises in precision cutting, styling, and colouring for women, men, and children. Her technical brilliance and ability to create amazing hairstyles have made her a favourite among parents, kids, teenagers, and even grandparents. Caroline's signature chemical-free keratin alternative has become the best-selling treatment for long-lasting results and healthier, shinier hair. Her attention to detail ensures that every client receives a unique and personalised look that perfectly suits their style and personality. Caroline is also known for her empathy, compassion and ability to work with children, making her the go-to stylist for families.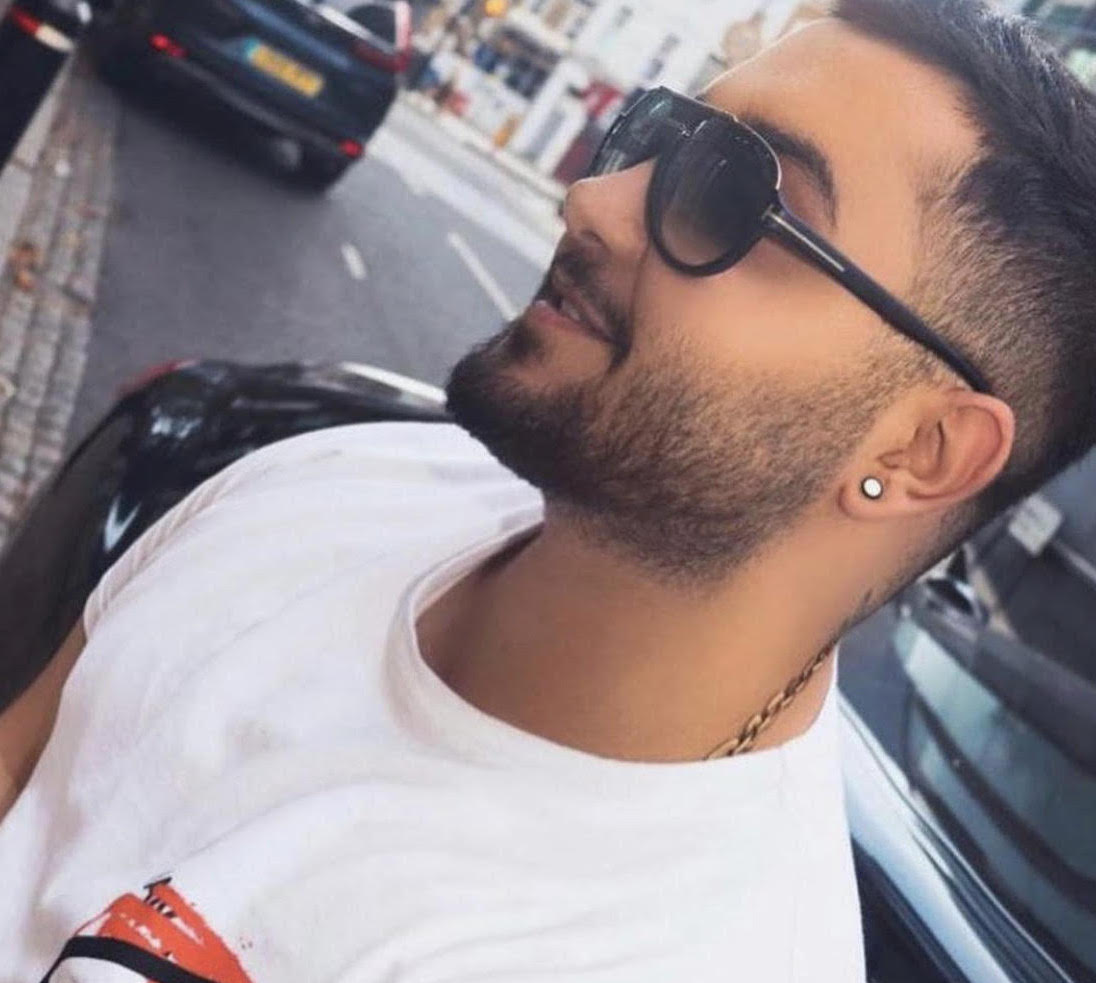 Mo The Barber
Meet our highly skilled barber, Mo! Mo is a master in the art of barbering, with years of experience under his belt. What sets Mo apart from the rest is his love for children. He is known for his gentle and sweet nature, which children adore. Parents can rest assured that their little ones are in safe hands when they book an appointment with Mo. Be it a neat little Prince George cut or a shaggy, casual and relaxed look, Mo is a true expert when it comes to creating the perfect hairstyle for your child. As a skilled barber, no one can beat his attention to detail all the way through to best in town skin fades. We feel incredibly lucky to have him on our team here at Nottii Hill Salon.