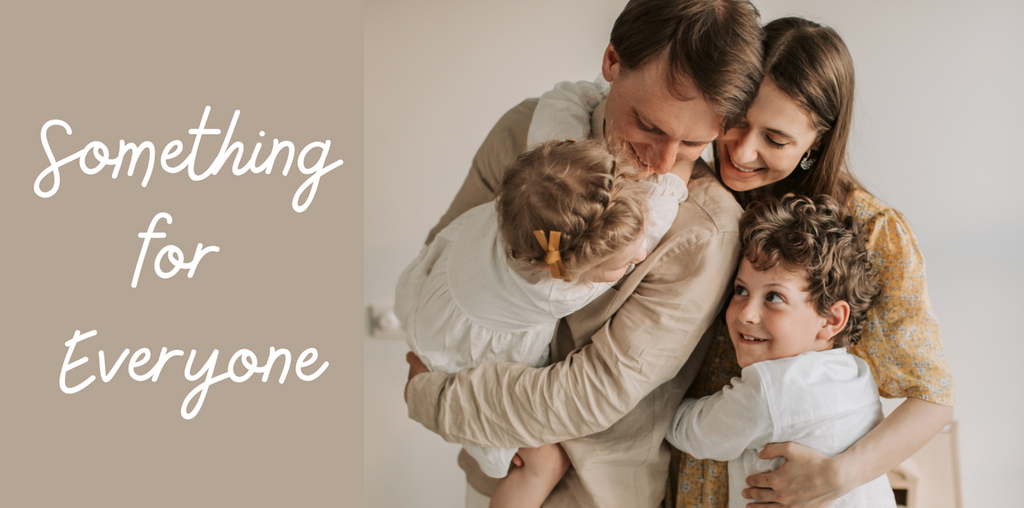 Your Guide to Family Packages 💛
Posted by : Caroline Ferguson /
We're excited to introduce our unique family packages. Choose between a range of services that ensure everyone can find the perfect way to relax and bond, whilst enjoying a fabulous hair service. 
Children's haircuts - from £25
Mother & Child
Caroline specialises in precision cutting, styling, and colouring for women, men, and children. Her technical brilliance and ability to create amazing hairstyles have made her a favourite among parents, children, teenagers, and even grandparents. Whether you are ready for a new hairstyle or it has simply been a while since your last appointment, we've got you covered.
From £75 (with additional bonuses available for each added child)
Father & Son
Be it a neat little Prince George cut or a shaggy, casual and relaxed look, Mo is a true expert when it comes to creating the perfect hairstyle for you and your child, not to mention his attention to detail all the way through to best in town skin fades.
From £43.20
Mother, Father & Child
Dedicated to crafting artistic and precise haircuts every day of the week for your entire family. Our most popular haircut package delivered by our experts Caroline & Mo The Barber.
From £99
P.S. More than one child? We've got you covered. Just add each additional child for extra £19.00
*Please note: occasionally, additional charges may apply for extra requirements
Reviews
"Caroline very kindly fit me in at the last minute. She listened to what I wanted attentively, which is rare in my view. Often, hairdressers aren't flexible and creative enough to understand that you are the one who is wearing the haircut! It's great to have found Caroline!" - Cyan
Refer a Friend
Refer a friend for two extra stamps on your loyalty card and follow us on Instagram @nottiihillsalon
Tags:
#blowdry
,
#childrens haircut
,
#davines
,
#familysalon
,
#first haircut
,
#hair
,
#hairdressers
,
#highlights
,
#kids salon
,
#nottii
,
#nottinghill hair salon
,
#salon for babies
,
#stylist
,
#trim