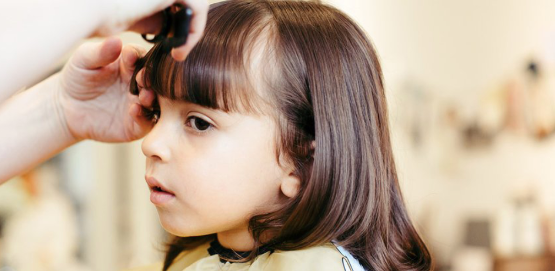 Something New Is Coming... 💛
Posted by : Caroline Ferguson /
NEW family packages, NEW loyalty program &  NEW weekly offers with Mo The Barber. And did we mention that Caroline is back in London?!
It feels so good to be back in London. 
It's been a while since I've written a newsletter so apologies for not being in touch.  I do hope that you are well, if I haven't seen you in a while I'd love to hear how you are doing. Many of you have grown up since we last saw you. We have enjoyed seeing new faces and have missed some of you, so please come and say hi if you're in the 'hood.
I am ready to take Nottii Hill to the next level of fun with our fabulous haircuts, a multitude of family packages, exciting offers, a revamped loyalty program, and the healthiest keratin alternative on the market. Keep an eye on our website for the latest news and updates, as there are many more surprises to come. 

Lots of love, 
Caroline xx
News
Mo, the Barber, our beloved and talented stylist, is eager and ready to create magic with his exceptional skills in little boys' and men's cuts. Your little ones will be in the best hands, and we assure you they will leave the salon feeling great and full of confidence. Whether it's a neat little Prince George cut, a shaggy, casual, and relaxed look, or the best skin fades in town, Mo is a true expert when it comes to creating a perfect hairstyle for men and boys.

Top tip: you will get the best offers with Mo on Wednesdays and Fridays.
If you're curious, we will be telling you more about three things:

1. Brilliant family haircut packages, ranging from Father & Son to Mother & Child, as well as The Entire Family deals – we've got you covered

2. Our revamped loyalty program now includes a generous way to make it simple, affordable, and accessible to everybody

3. Our chemical-free keratin alternative treatment, which is a remarkable innovation that is almost exclusive to our salon. The results from this little gem are beyond comparison. Top tip: Elastin Protein is non-allergic, 100% formaldehyde-free, with absolutely no fumes, ensuring straight, shiny, and damage-free hair
On a Personal Note...
I wanted to share that my journey took me back to my roots in the North West of England, where I embraced the joys of motherhood. I am grateful for every moment spent with my family. But now, I feel the pull of my passion and love for hairdressing, and the incredible community we have built at Nottii Hill Salon. You have been the foundation of our success, and I am deeply thankful for your continued support. I am so excited to be back, to work with our talented team, and to serve you all once again, and so we've rustled up a little something for you... Quote "NottiiHillFamily" for a pre-loaded loyalty card with two stamps. 

P.S. You'll only need 5 stamps to get £10 off.
We hope to see you soon!
Lots of love, Caroline xx

*Note - this offer is only valid by booking via nottiihill.com, phoning or texting us directly, and popping by to the salon to make your booking. This offer is not valid with any other existing offers.
Book now via nottiihill.com