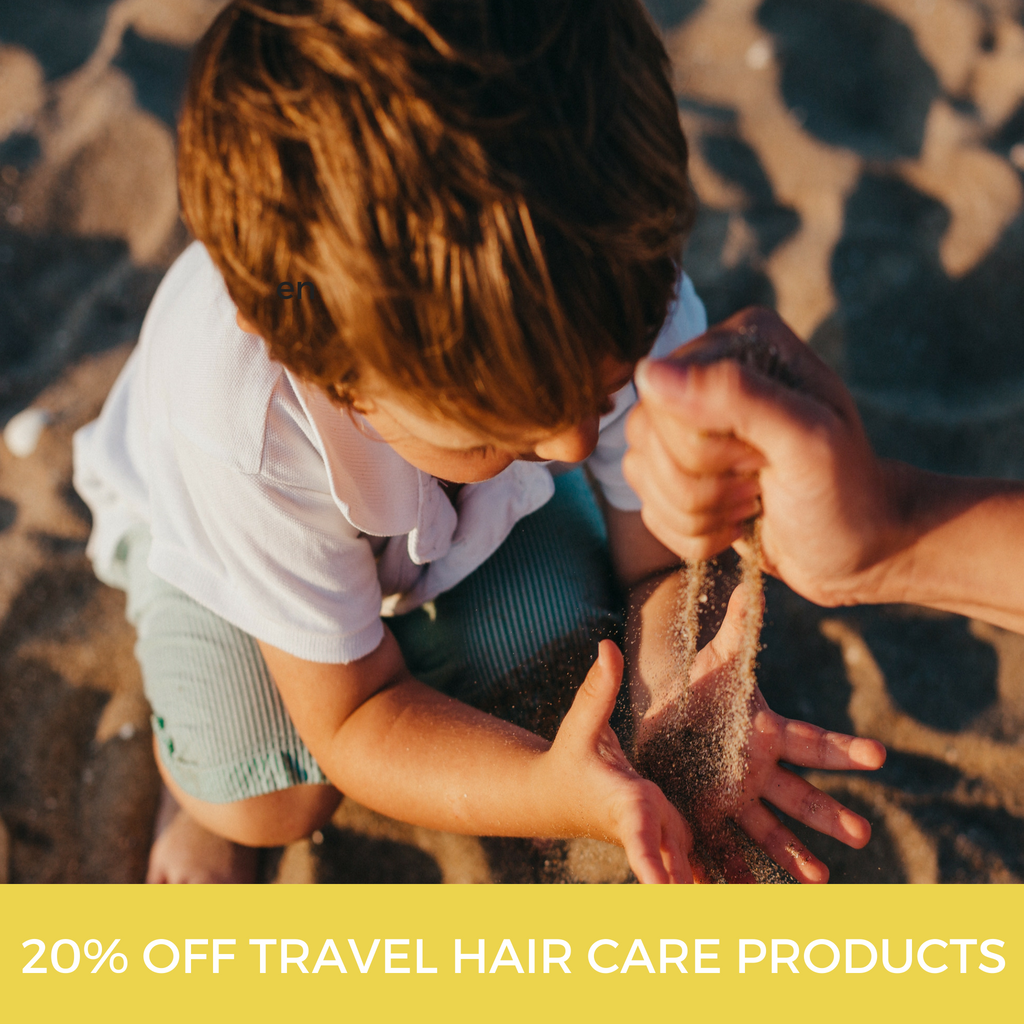 20% OFF Sale: Travel Size Shampoo & Hair Care Products
Posted by : Caroline Ferguson /
If you can't be without your favourite shampoo and hair care products you'll love our 20% OFF sale on our handy travel size versions available in-store!
20% Off Travel Hair Products
Children Travel Hair Products
Our favourite hair care products for children is the Original Spout range, their shampoo and conditioner is organic, paraben-free and leaves children's scalp and hair soft and feeling nurtured.  A key ingredient in their hair range is Rosemary which not only smells divine, but which acts as a natural deterrent against lice, who hate it!  Their Miracle De-tangler is superb for after beach care and stops tears from knots and tangles in their tracks.
Adult Travel Hair Products
For adults you are looking for a superb shampoo & condition as carry-on luggage that manages smooth and curly hair we recommend following in the footsteps of Victoria Beckham & Jennifer Aniston who use Davines Love Smooth and Love Curl products both available travel size. For sun lovers we recommend Davines NOUNOU treatment to re-hydrate tired summer hair. 
If you are looking to add some shine to your hair which is suffering the drying effects of the sun we'd recommend packing a  Moroccanoil travel mask or Morrocanoil.  Both products are superb for hydrating and providing a pampering treatment if you are off on a weekend break and can be packed as carry on treatments!
15% OFF Hair Accessories
Summer wouldn't be summer without popabands, hairclips  and a bit of spray glitter that can provide hours of entertainment.    We have 15% off these and Frozen and Flowerpot Tangle Teasers.