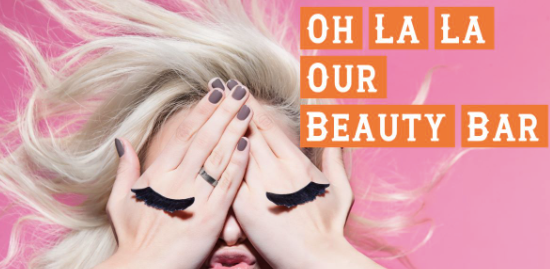 Good News Comes In Threes New Beauty Bar, New Stylists & Baby News!
Posted by : Caroline Ferguson /
Introducing our new Beauty Bar for lovely lashes & beautiful brows
Helping you enhance your natural beauty with some lash extensions or perfect brow shaping.
Little changes at little prices that make you look a million dollars? If you haven't tried it you can book online or call the salon. 
Meet our 2 new stylists
Paulette our newest stylist and hairdresser who along with cutting and blow drying has a passion for understanding her clients and delivering the perfect look for their face shape and lifestyle. She is a great listener and a perfectionist so rest assured you are in good hands. 
Tarlan is our resident beauty queen expert and runs our new in house Beauty Bar offering a fantastic range of Lash & Brow services. Her brow shaping  is hugely popular and once you've tried it you'll be hooked!
Finally we've saved the best news till last.
Salon owner Caroline is pleased to announce she is having a baby in August. She will be going on Maternity leave from the end of July up until that date she will be available to book on Thursdays & Saturdays. We are all thrilled for her and Paulette and Tarlan are ready to take care of your hair and beauty needs for the rest of the summer and looking forward to seeing you at the salon.