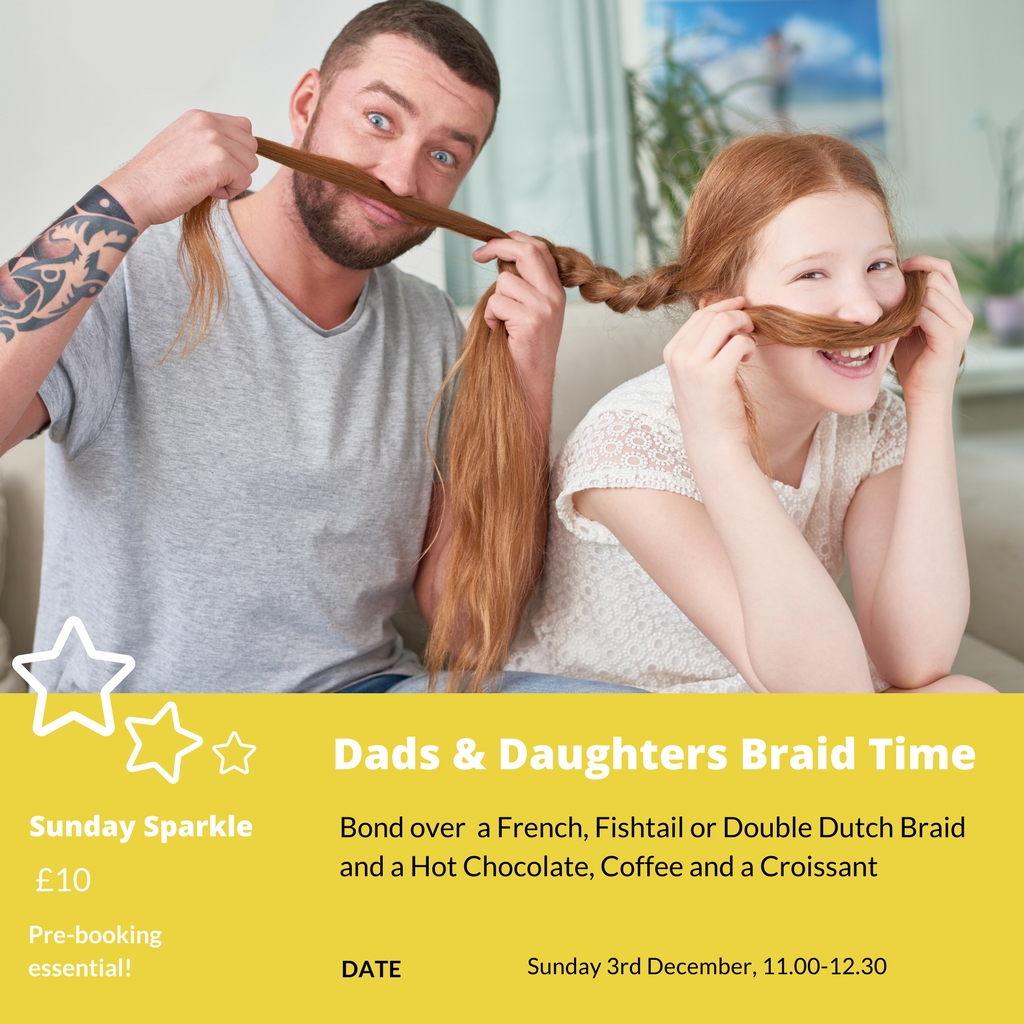 Dads & Daughters Braid Time
Posted by : Caroline Ferguson /
Join Nottii Hill for the first of our Sunday Sparkle sessions where 'Dads and Daughters' can enjoy bonding time over braids!
Over hot chocolate, croissants and of course great coffee for grown-ups, Dads will learn how to do a French, Fishtail and Double Dutch Braid just in time for the holiday season!
Our first class is £10  which is redeemable against any product or service on the day or up to 3 months afterwards.
CAROLINE's CLASS WILL COVER
Tricks and Tips for Haircare and Tangles
A 5-minute Rescue to Impress Everyone
Braids Made Easy 
WHO TO BRING
Girls can bring a dad, step-dad, brother or even a grandfather, whoever you think could do with a lesson in how to do braids!
WHAT TO BRING
Girls do make sure you wash your hair the night before or on Sunday morning. Braids work best on clean hair.
HOW TO BOOK
Pre-booking is essential for this event, to reserve your place telephone 020 8969 4466 or via Whatsapp 0781 447 5252 .
If you would prefer a private braid lesson, they are £20 for 20 mins or £30 for 30 mins etc.