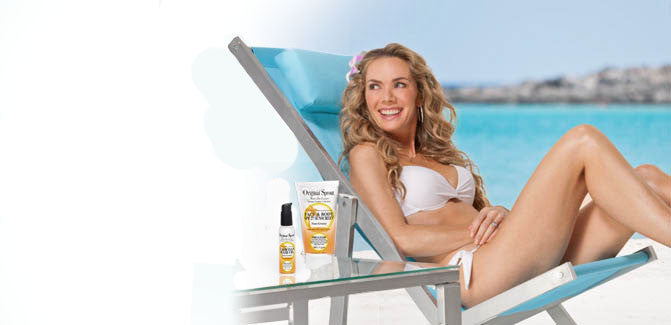 Tips for Summer Holiday Hair Protection
Posted by : Caroline Ferguson /
Summer may give tresses a sunkissed look but dips in and out the pool, the sea and much loved sun can also leave children and adults hair stripped, tangled, sweaty and stressed.
Tips to Counter Summer Holiday Hair
1. Spray hair with product like Davines Su with UV-A and UV-B filters before venturing outdoors.
This is a  light leave-in protective and softening spray treatment that provides all the benefits of a cream for both adults and children.
2. For an organic al fresco treatment run Original Sprouts Tahitian Oil through the mid lengths to the ends of  the hair whilst on the beach.  
The heat from the sun will opens the cuticles of the hair and allows the oil to penetrate and  nourish the hair, whilst being the ultimate detangler!
Tip  - How to shampoo hair oil out!  First apply lots shampoo to dry hair and massage it in.  Add a drop of water and massage further. Add a little more water until you get the two to bond. Then wet the hair fully and shampoo as normal. This bonds the oil to the shampoo so you don't have to do a million washes to get the oil out.   If you don't like a shampoo or conditioner with a lot of nasty chemicals do try the combination of Original Sprout's Island Bliss Shampoo and Luscious Island Conditioner. 
3. Shower or try and wet hair before diving in the pool as it dilutes the amount of chlorine and minerals that hair will absorb.
4.  If your blonde hair is suffering from a green tint from the copper in one one too many pool dips we suggest using Malibu's Swimming Wellness Collection.  Not only do their long-lasting products help remove the green colour and odour of pool hair but they are nourishing and counter the drying affect of cholorine on the hair.