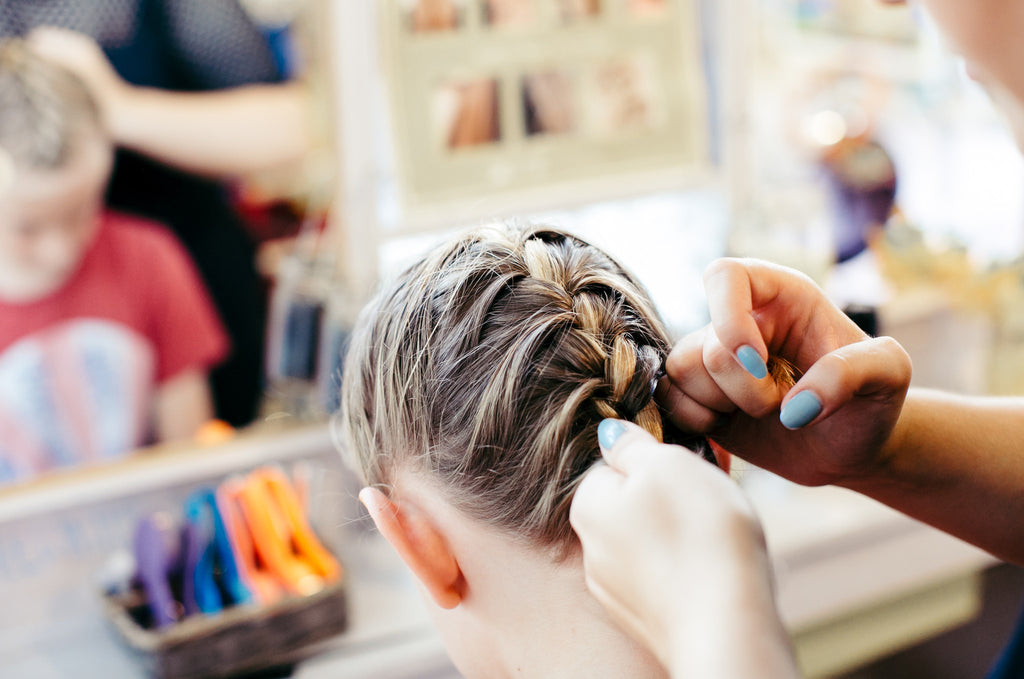 Braids Continue on Trend Summer 2017
Posted by : Caroline Ferguson /
Braids are still on trend for kids and their beautiful Mums this summer.
Popular Braids of Summer 2017
Half-up braids are always popular with the girls that visit Nottii Hill, they keep hair out of eyes as well as giving a lovely sunny, slightly messy feel of hair half up and down.
Popular throughout the year at our braid bar has been the heart braid, which is always a popular request for bridesmaids who come and see us, try it here at home if you are feeling adventurous.
In demand braids for school have been the 'Double Dutch', which is a softer inside out version of a classic French plait and Side Hawk which is great for all face shapes.
Braids for Mums
If you get them right braids can give the face a lift by cleverly integrating them with a ponytail. Braids for short hair are particularly on trend this summer, try a halo braid that will keep the hair off the face but is paired with a messy boho back, see here for some short hair braid suggestions.
Tips for Perfect Braids
Our 2 tips for perfect braids:
1. Day old hair works better when braiding and reduces the annoying issue of fine flyaway hairs.
2. Use a product like Davines Dry TexturizerSspray to get some texture into your hair pre-braiding.